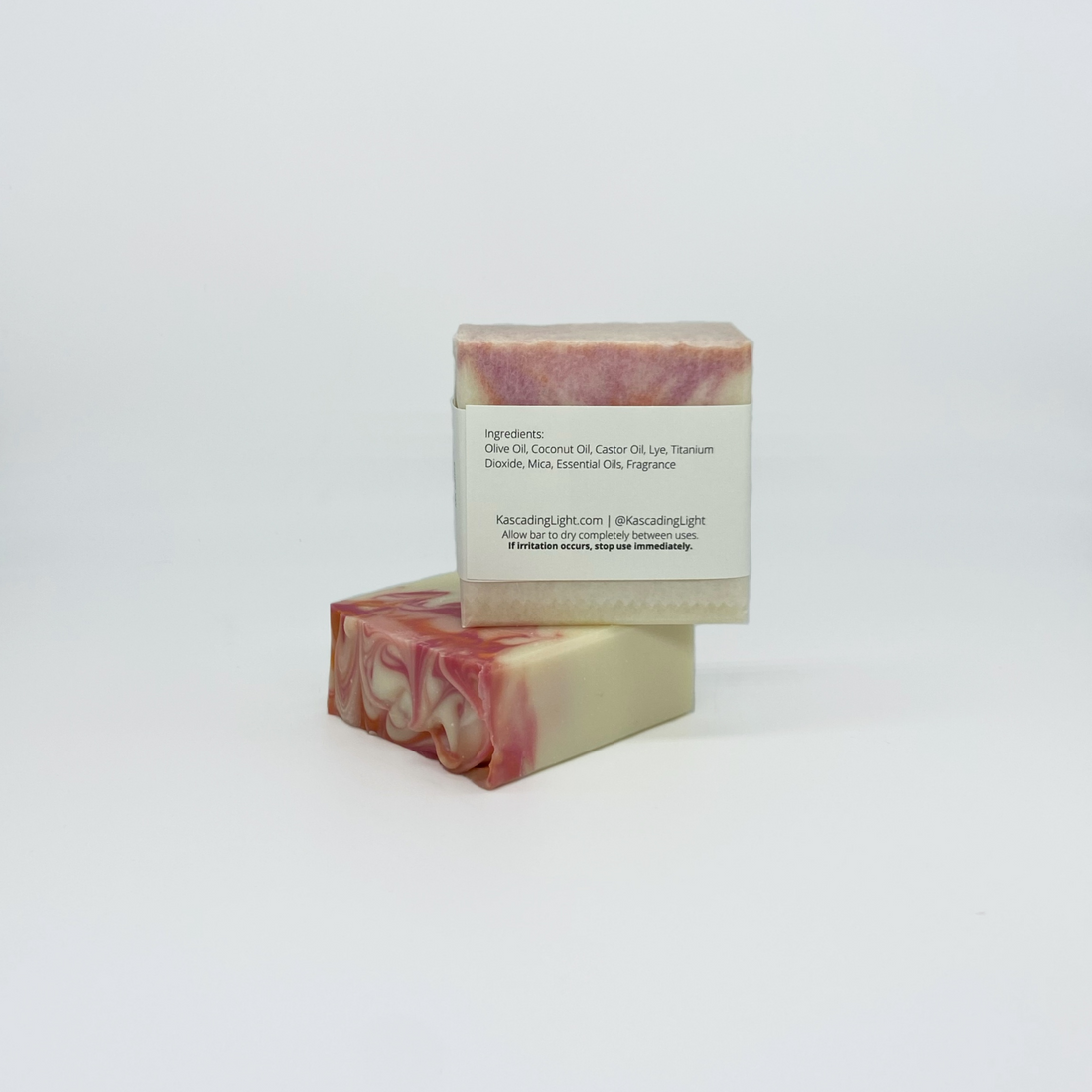 Getaway Breeze | 5.5oz Soap Bar
Note Details:

Top: Orange, Mandarin, Lemon
Middle: Grapefruit, Peach
Base: Red Currant, Vanilla

Twist pump open. Dispense small amount of soap into hands, wet and rub together to form a lather. Recommended 60 seconds.
Water, Potassium Hydroxide, Olive Oil, Caster Oil, Coconut Oil, Salt, Blend of naturally-derived and man-made fragrance oils
Each Kascading Light soap is hand cooked and poured in small batches to ensure consistency while working in our small home studio.  We keep the design simple to ensure each bo fits perfectly in any space.