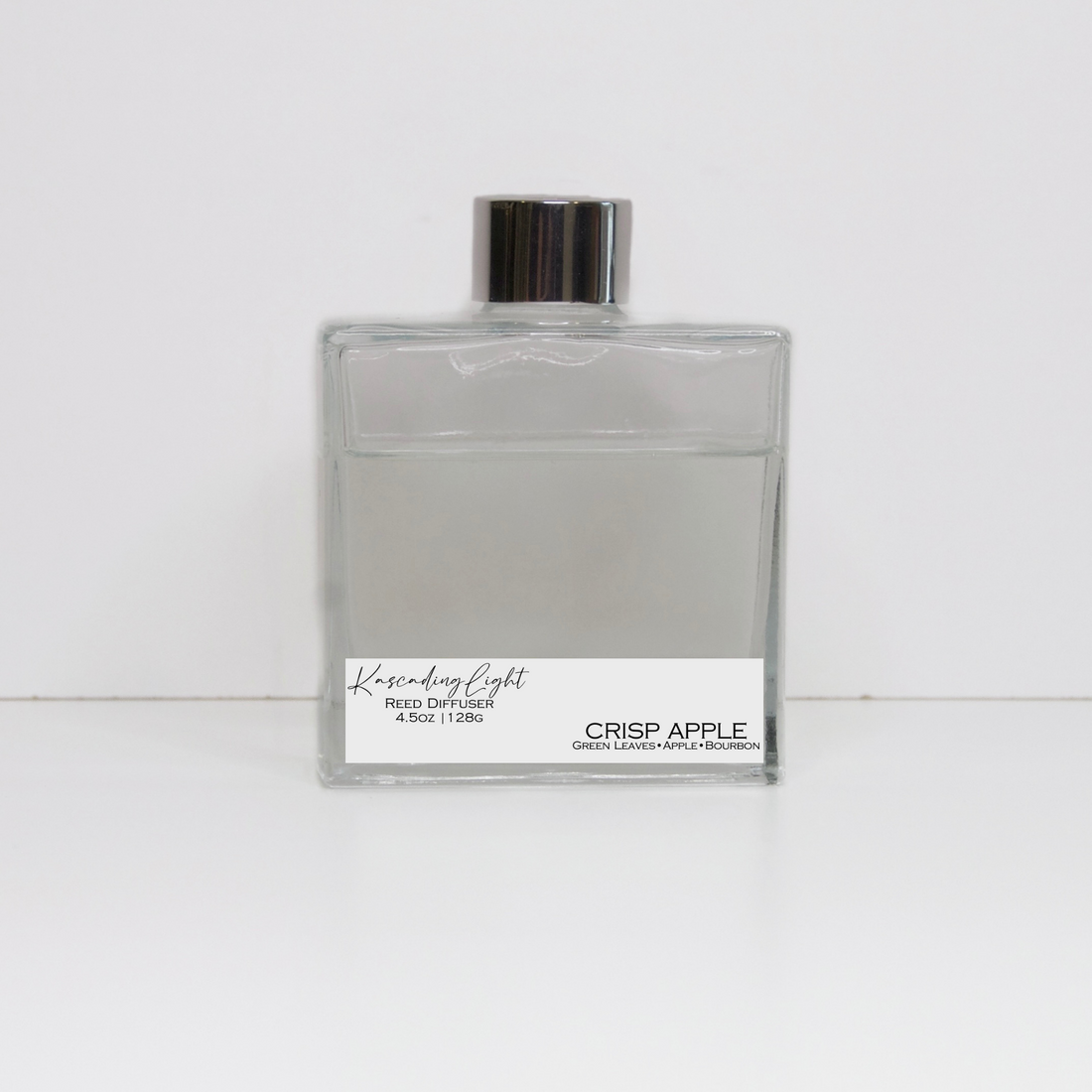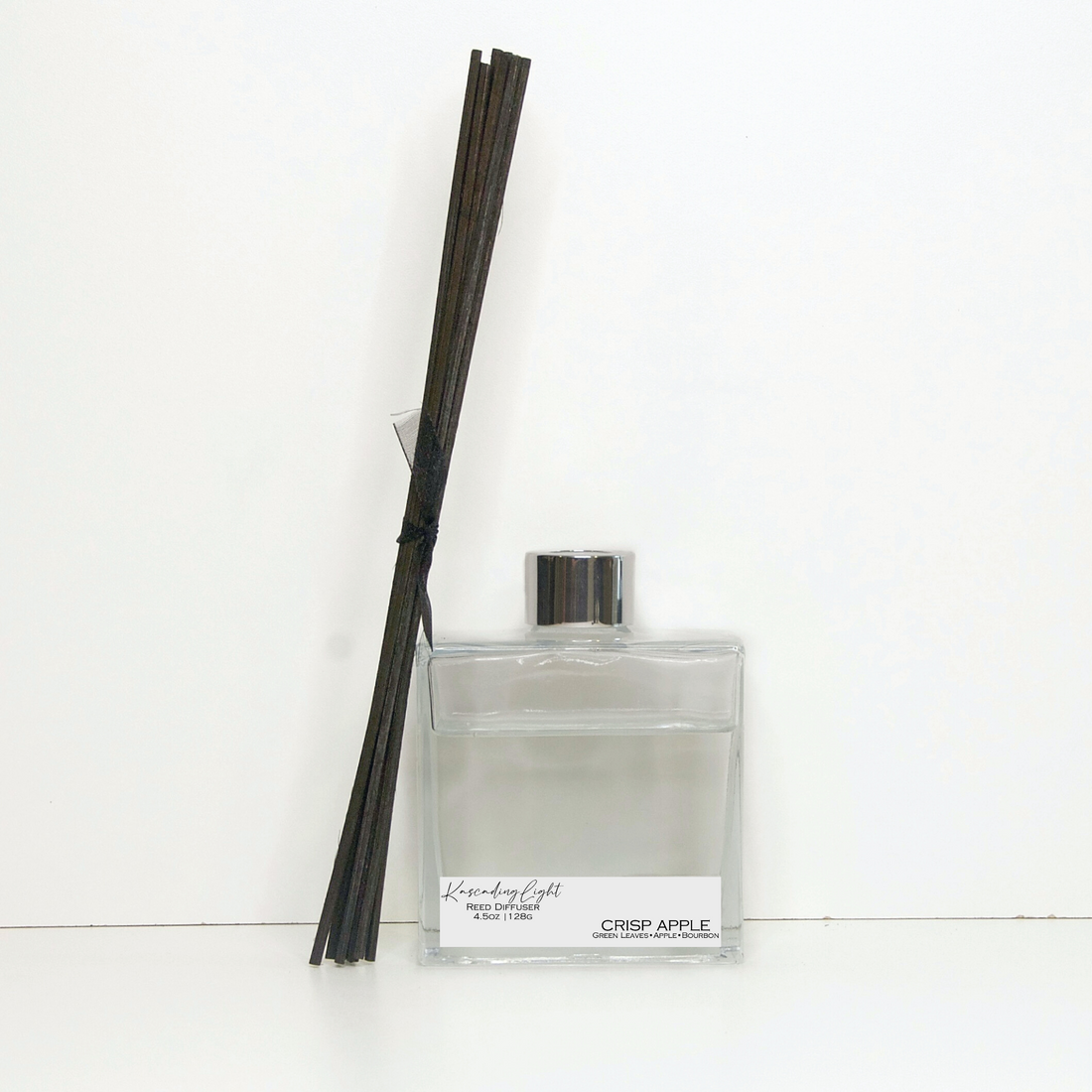 Crisp Apple | 4.5oz Reed Diffuser
Note Details:
Top: Green Leaves, Pear
Middle: Apple
Base: Vanilla, Bourbon
Contains natural essential oils, including cinnamon leaf.
Place reeds into the mouth of the diffuser bottle. Flip reeds every few days for a srtonger aromatherapy or go a bit longer for a lighter throw. Adjust the amount of reeds as well depending on how strong you want the diffuser to throw. Less reeds= lighter throw, more reeds=stronger throw.
Contains a blend of naturally-derived and man-made fragrance oils. Do not consume. Keep away from children and pets. Keep out of direct sunlight and other heat sources to avoid drying out the reeds. 
Each Kascading Light reed diffuser is hand poured in small batches to ensure consistency while working in our small home studio.  We keep the design simple to ensure each diffuser fits perfectly in any space.