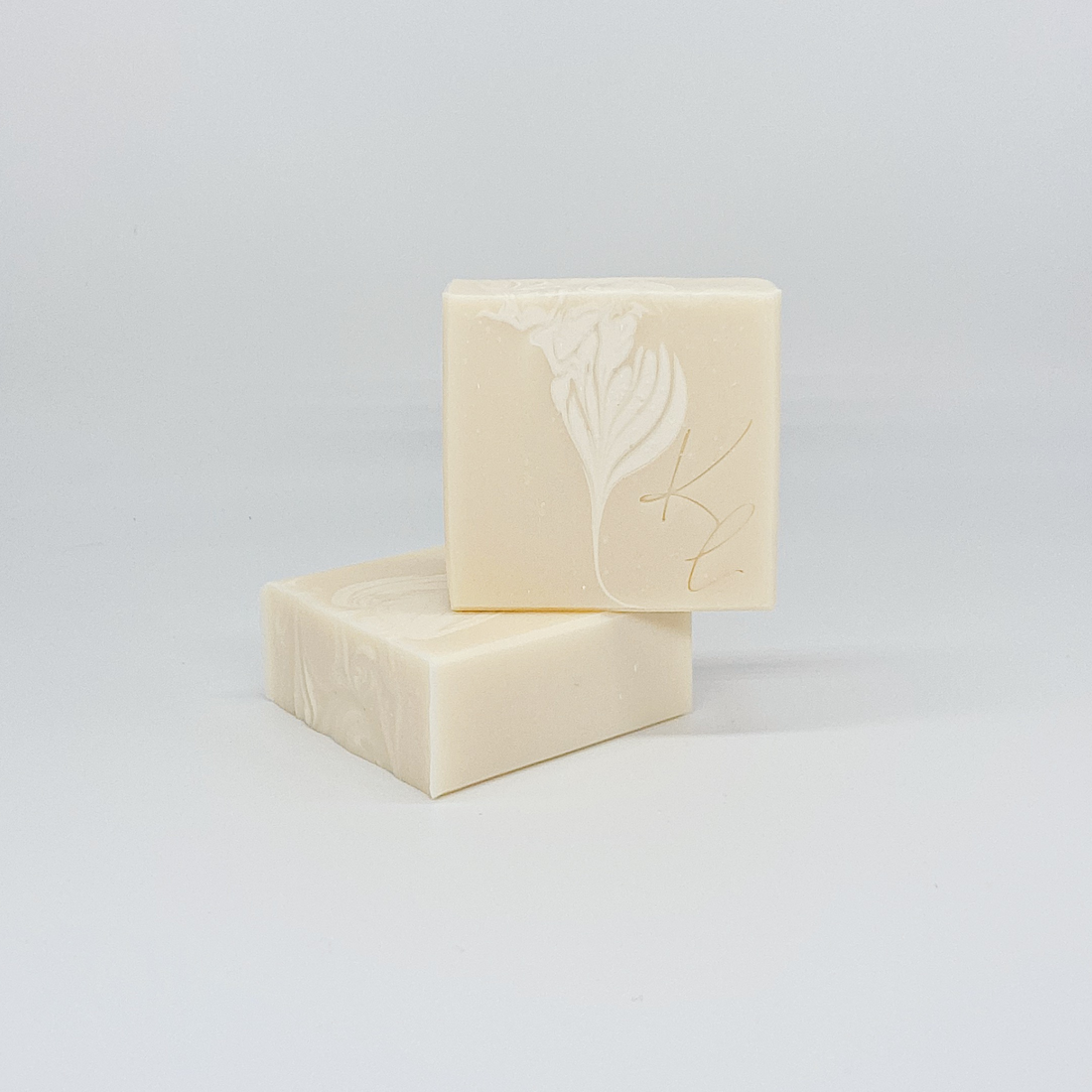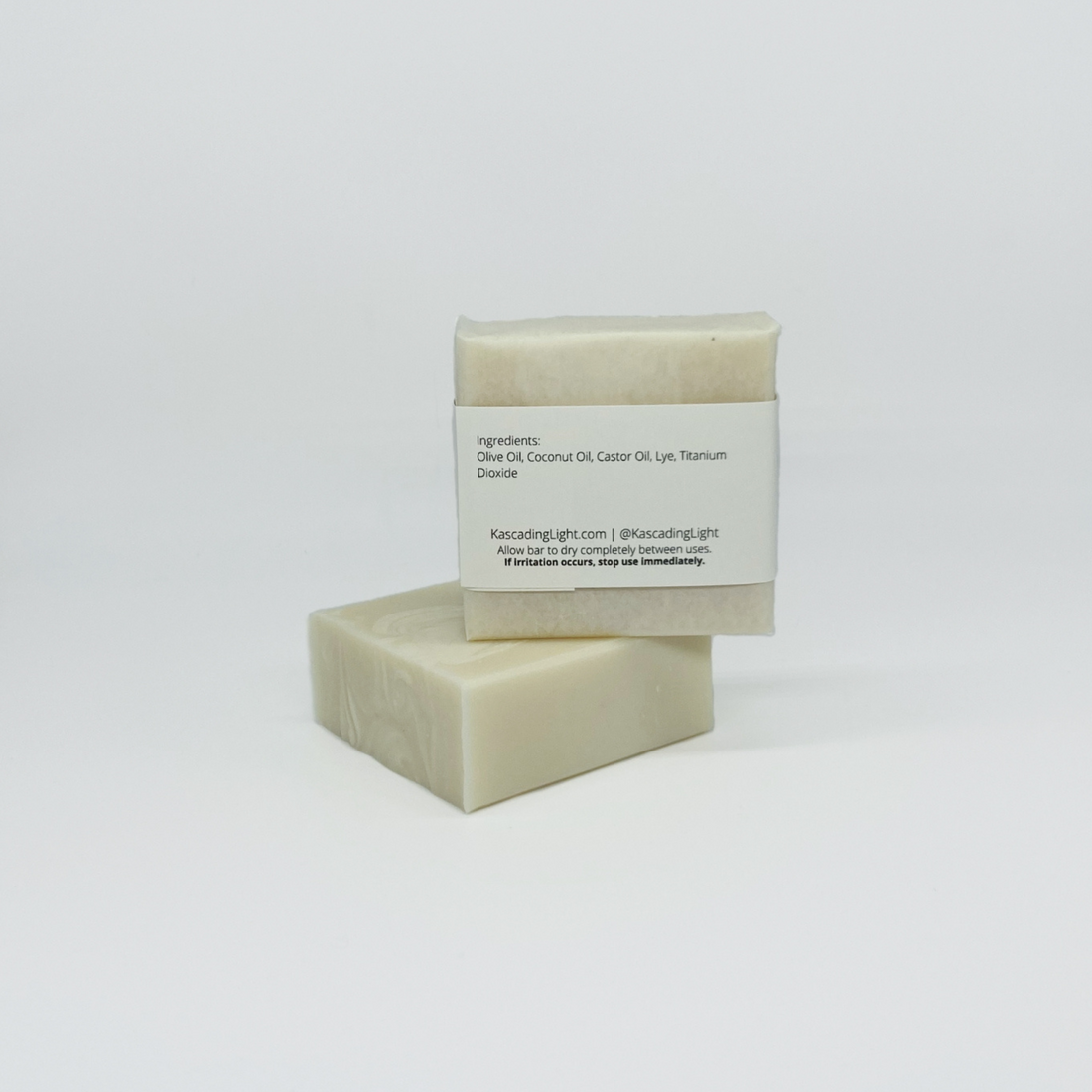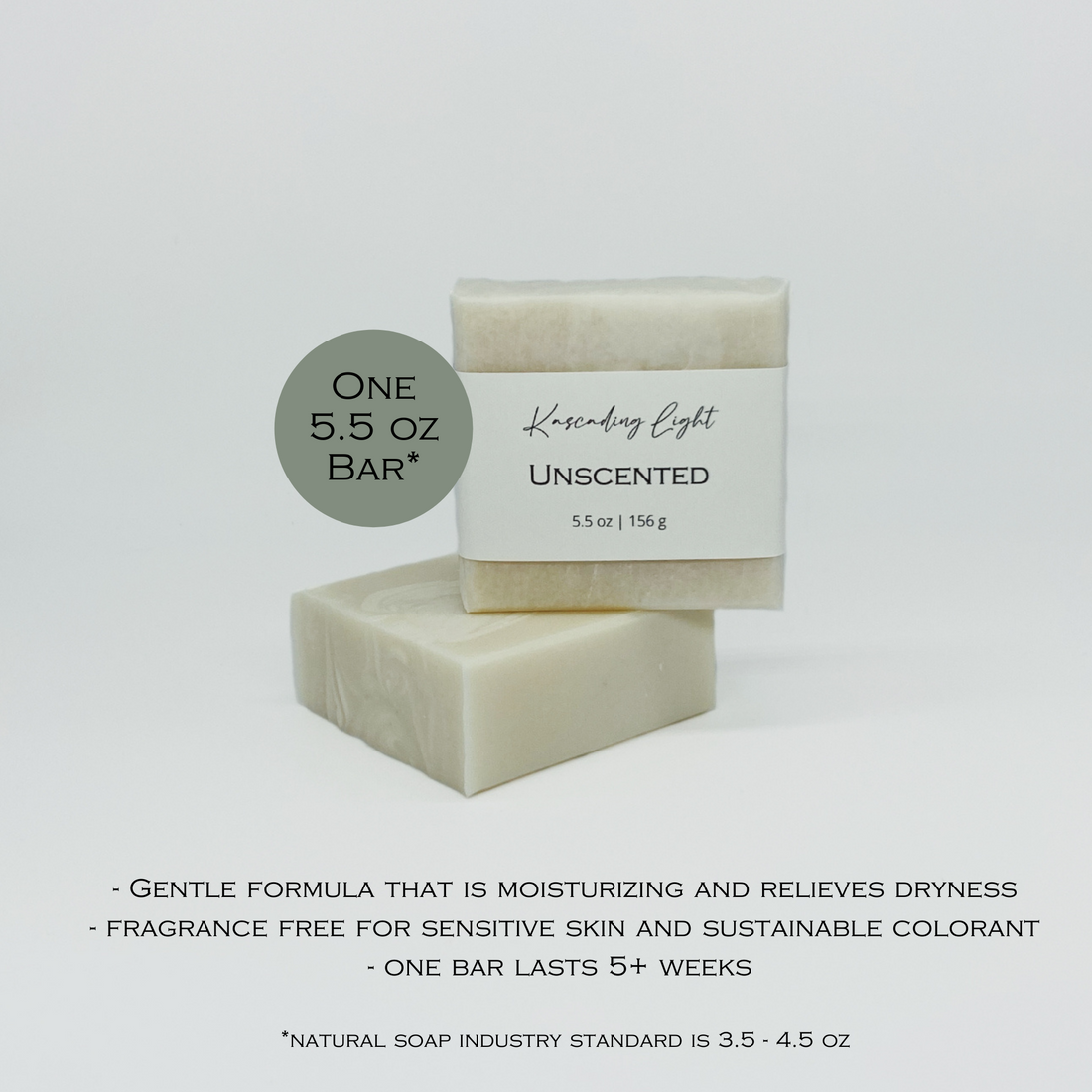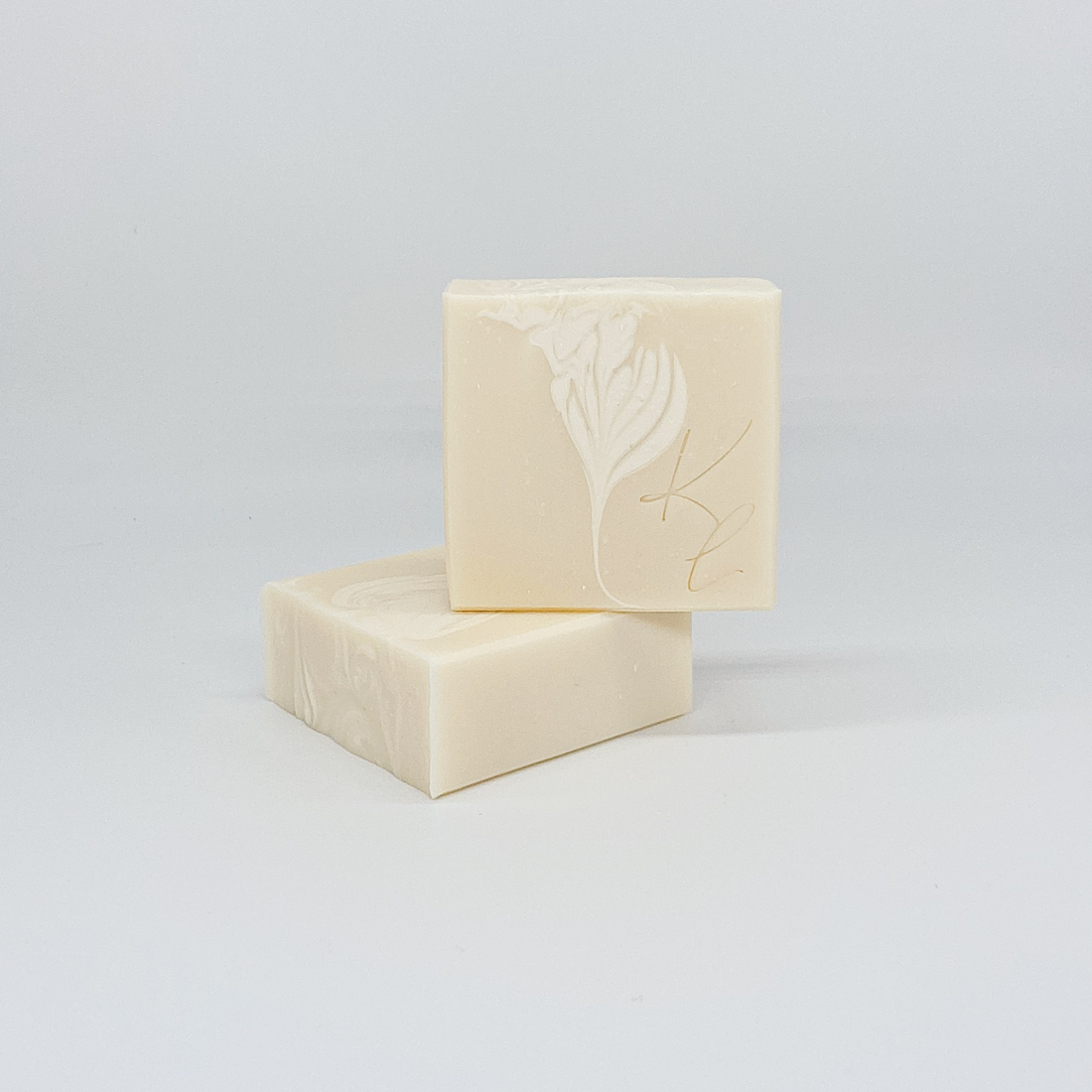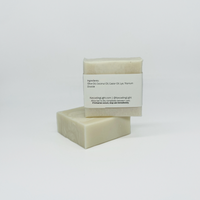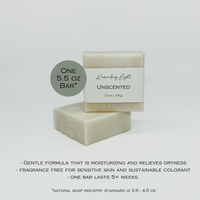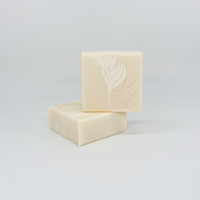 Unscented | 5.5oz Soap Bar
Our soap is vegan and made the old-fashioned way using natural oils and lye, resulting in precious glycerin that most store-brands remove. 
Glycerin is great for helping the skin retain moisture, increase hydration and can help to relieve dryness. 
SCENT:
100% natural, Unscented

WEIGHT:
Approximately 5.0 - 5.5 oz. All items are handmade and hand-cut so weight may vary slightly.

INGREDIENTS:
Olive Oil, Coconut Oil, Castor Oil, Sodium Lactate, Titanium Dioxide

PLEASE NOTE:
Make your soap last longer by keeping it dry between uses. Please use a soap dish that drains and keep it away from direct streams of water.

If irritation occurs discontinue use.

Want to burn your candle in the most optimal way that reduces the chance of soot and prolongs the life of the candle? Make sure you trim your wick 1/8-1/4" before EVERY burn.  During the burning process it created carbon build up, which is normal, but not trimming the wick can cause soot and excess heat. 

Allow for the candle to create a full melt pool, which happens when the wax melts from edge to edge.  This can take 2-3 hours.  Blowing the candle out before this happens can cause tunneling and cause the candle to perform at a lower quality. 
Each Kascading Light candle is hand poured in small batches to ensure consistency while working in our small home studio.  We keep the design simple to ensure each candle fits perfectly in any space.  This candle size with proper buring should burn 18+ hours. 
Ingredients: 100% soy wax (US Grown), phthalate-free fragrance oils, braided cotton wick (lead or zinc free)